GLMS welcomes Cyprus Sports Organization as its first sport Associate Member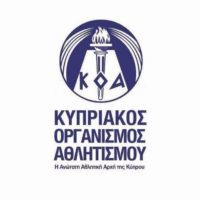 The Global Lottery Monitoring System (GLMS) announced today that the sports confederation of Cyprus, also co-ordinator of the Cypriot National Platform against manipulations of sports competitions, has become the first Sport Associate Member of GLMS since the launch of its updated Statutes.  
As the highest sport authority in the country, Cyprus Sport Organization is a semi-governmental non-profit organization established in 1969 and its main objectives according to the C.S.O. Establishment law, section III, (1996) are, among others: the development of sports outside schools, the coordination of the sport life in the country, the cultivation of the Olympic ideas, and the promotion of Cyprus sports on the international sport scene.
Associate membership with GLMS will support the intensive work undertaken by CSO since the last decade to fight manipulations of sports competitions in Cyprus. CSO has colaborated with GLMS already, through related projects and is now looking to benefit from the various education, prevention and operation services that GLMS has to offer, including collaboration with the lotteries.
GLMS' reaction
Commenting on this development, GLMS President, Ludovico Calvi stated, "We are delighted to welcome CSO as our first Sport associate member of GLMS since the launch of our updated Statutes. Having members such as CSO on board means enhancing the effectiveness of GLMS engagement against the phenomenon of sports competition manipulations, which since the pandemic outbreak has seen a spike in cases and a window of opportunities for criminal organizations and for fraudsters seeking to exploit weaknesses and take advantage of this moment of vulnerability of the ecosystem in the "new normal".
CSO's reaction
Dr. Costas Solomou, National Coordinator for issues related to sports manipulations at CSO, added ''Cyprus has worked extremely hard over the last few years to bring a co-ordinated approach to our fight against sports manipulations, by working with all relevant stakeholders – working with GLMS and its member lotteries is another big step in this direction. The consistent and evolving work of GLMS operationally and with regard to education and prevention to protect the integrity of sports and to encourage trans-sectorial exchange is vital. We are very proud to join the growing GLMS associate family and strengthen our commitment to maintaining the highest standards of sports integrity."
CSO benefits
As a GLMS Associate Member, CSO will adhere to the GLMS Code of Conduct and its Statutes as applied to associate members and will be linked to the GLMS visual identity and overall operations. It will receive the benefit of workshops, studies and projects in which GLMS is involved or which it organizes as well as summaries of GLMS global alerts and the global information network. Finally, CSO will be able to actively participate in GLMS' key working groups, bringing with it a detailed understanding of the challenges and opportunities related to Cyprus and its region.
End
GLMS's new sport associate member, CSO, is a semi-governmental non-profit organization established in 1969 by law. Its main objectives according to the C.S.O. establishment law, section III, (1996) are among others: the development of sports outside schools, the coordination of sport life in the country, the cultivation of Olympic ideas, and the promotion of Cyprus sports on the international sport scene.
https://cyprussports.org/en/
Links