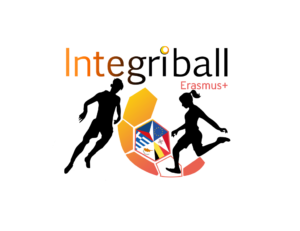 The "Integriball Grassroots and Women's football" Project, financed by the EU ERASMUS+ program and co-ordinated by CSCF Foundation for Sport Integrity, takes on a unique perspective. It develops and disseminates a multidisciplinary, comprehensive education programme focusing on protecting grassroots (U16-18) and Women's football players in Belgium, Cyprus, Czech Republic, Greece and Malta from threats of sport manipulation and other related sport-regulatory or criminal activities.
Young players and all female football players have received limited attention regarding comprehensive education against sports manipulations and match-fixing. They are exposed to the same-if not higher- risks, and in certain cases are even more vulnerable. Low media attention, low salaries for professional female players, more flexible regulations and more influence from the public on competitions are all very high-risk factors. In recent years, with increasing attention and sponsoring being given to youth tournaments-not to mention the increasing rate of minors participating in senior tournaments- a concrete need to address and educate young players has developed.
This education is what the Project aims to develop by using internationally recognized experts' knowledge to develop curriculum and train local trainers to disseminate the information on fighting sport manipulation to football players.
Coordinated by CSCF Foundation for Sport Integrity, project partners working hard to protect the integrity of their game and domain are: Royal Belgian Football Association, The Cyprus Football Association, Football Association of the Czech Republic, Hellenic Football Federation, Malta Football Association, Ghent University and The Global Lottery Monitoring System (GLMS), together with supporting partners, UEFA and Council of Europe.