ALA Congress : GLMS reaches out to Africa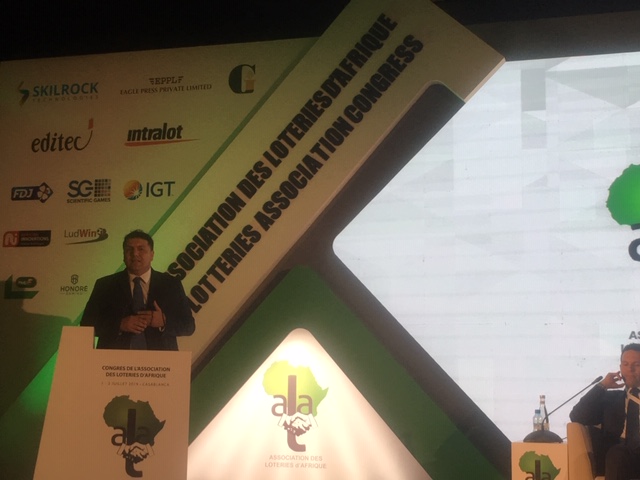 The 18th Congress of the African Lottery Association (ALA) took place on 1-3 July 2019 in Casablanca, bringing together more than 100 stakeholders, notably Lottery-Members of the African Lottery Association (ALA). Among the key strategic matters that the participants had the chance to discuss, the matter of sports integrity was high on the Agenda.
The importance of the global Lotteries' sports integrity body, Global Lottery Monitoring System (GLMS), in the fight against the phenomenon of sport competition manipulations was highlighted by all leaders of the global Lottery community that addressed the audience, including the WLA President, Rebecca Hargrove, the WLA Chair of the Sports Betting Integrity Committee, Jean-Luc Moner-Banet as well as the ALA President and Secretary General, Amadou Samba Kane and Younes EL Mechrafi respectively.
GLMS management team attended the event, with GLMS General Secretary, Giancarlo Sergi, delivering a presentation, pointing out the added-value that the GLMS membership represents for African Lotteries. After explaining the modus operandi of the GLMS intelligence system, he highlighted the importance of the education and prevention tools that GLMS makes available for its members, and also took the opportunity to recall the importance of the Macolin Convention, which should be also signed and ratified by African states.  
GLMS takes the opportunity to warmly thank ALA for an excellent Congress and hopes to welcome within its membership more Lotteries from Africa very shortly.