Cassandra Matilde Fernandes appointed as new Legal and Projects Manager of GLMS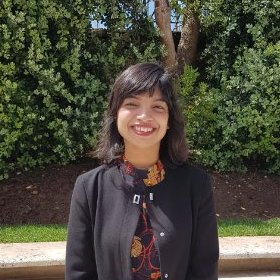 GLMS is pleased to announce the recruitment of Cassandra Matilde Fernandes as the new Legal and Projects Manager.
Cassandra is a jurist, with an LLM from UC Berkeley, Masters in European law and in Sports law, an LLB in Law and French from Cardiff University. Her professional career in sports law and consultancy includes law firms in Paris, Lisbon and the European Commission. She has advised football clubs and agents on transfers and contracts and represented players' interests at the FIFA Dispute Resolution Chamber.
Most recently, she was a legal counsel and Senior Project Manager at the Sports conventions division at the Council of Europe. She dealt with legal issues related to the conventions, including the co-ordination of advisory groups of the Anti-Doping Convention notably dealing with legal issues, including the revision of the World Anti-doping Code and criminal legislation related to doping in sports. She was previously the project manager of a European and then global project, Keep Crime out of Sport (KCOOS). The project provided countries worldwide with practical and technical assistance for implementing measures to combat Manipulations of sports competitions and dealing with disciplinary and criminal aspects of the problem, in the framework of the international convention of the same name. In her spare time, she plays football and is a CFF3 level coach.
Ludovico Calvi, GLMS President: "We are happy to welcome Cassandra in our team. Her legal background, her awareness of the sports integrity policies, as well as her experience with intergovernmental institutions such as the Council of Europe will, for sure, be a great asset for our growing association".
Cassandra Matilde Fernandes will join the team in Lausanne on 1st April 2020.