GLMS actively contributes to the EL/WLA Sports Betting Seminar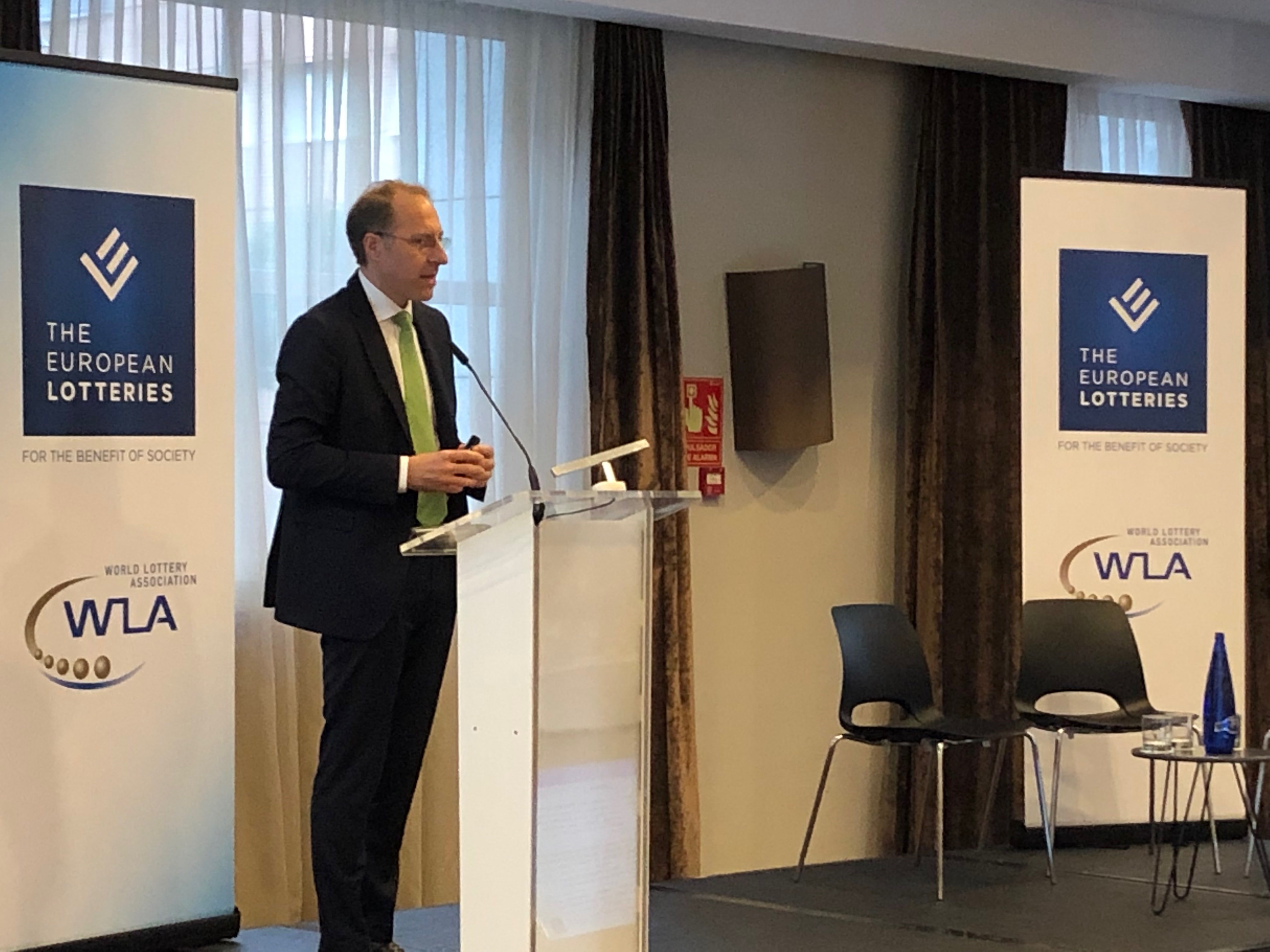 The 2019 edition of the EL/WLA Sports Betting Seminar is taking place in Madrid on 21-22 November, bringing together more than 100 lottery and sector representatives across the globe. GLMS President and General Secretariat Team are attending and have actively contributed to this strategic event for the world of the global lottery movement, organized by the 2 collective members of GLMS, European Lotteries and WLA.
 
GLMS President, Ludovico Calvi, took part in the panel discussion "US Market Regulatory Situation & Challenges for Lotteries". Ludovico once again underlined the importance and the value of supporting legislators and regulators in the process of regulating sport betting, since bans often favor the proliferation of black market, criminal organization and match-fixing. The value sports betting can bring to US Lotteries is significant not only in generating more traffic on all channels, but also in targeting millennials and young adults. Ludovico referred to some concrete examples, like the Oregon Lottery that successfully launched sports betting last October with SCOREBOARD.
 
GLMS Deputy General Secretary, Vagelis Alexandrakis, also took part in a discussion about the Council of Europe Convention on Sport Competition Manipulations (Macolin Convention). Commenting the history of the Council of Europe Convention and after highlighting the added-value of its provisions as a key and unique legal instrument, Vagelis referred to the Follow-Up Committee and called upon Lotteries to work with their governments towards the ratification of the Convention and the setting up of a national platforms. He also urged Lotteries who have not yet joined GLMS to do so, not only to ensure that they have all tools to be actively contributing to the Macolin processes but also to be part of the unique alliance of Lotteries that have joined forces to safeguard sport values and public order.