GLMS contributes to the World Taekwondo Conference
World Taekwondo hosted on May 12 an innovative Conference focused on delivering best-in-class insight and interactive discussions on key issues facing taekwondo and the world of sport.
GLMS Deputy General Secretary, Vagelis Alexandrakis, attended as a guest speaker and contributed to the integrity session of the Conference. Vagelis explained the main risks of sport competition manipulations and referred to the ways sport federations can safeguard their sport, stressing the importance of education and prevention activities. 
Vagelis also referred to the role of GLMS in the overall fight against sport competition manipulations and recalled the significant role of Lotteries as a funding source for the global sports movement.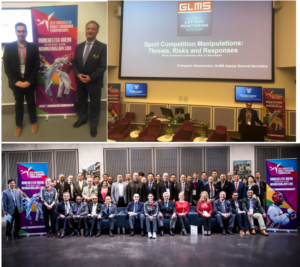 Links