GLMS presents IntegriSport project at AMATT Conference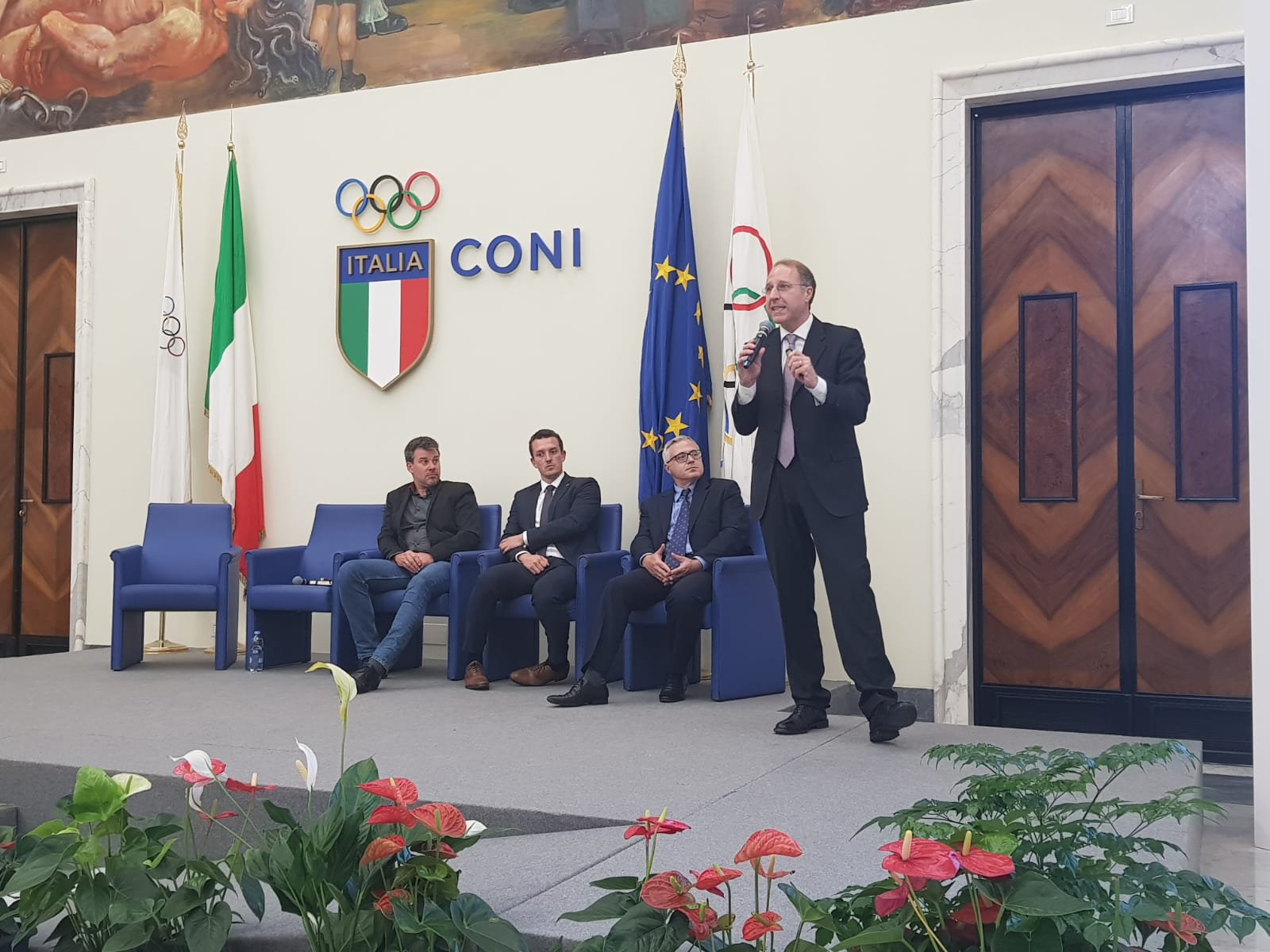 GLMS President, Ludovico Calvi, presented on October 8 at the AMATT International Conference in Rome the IntegriSport ERASMUS+ Project. Ludovico underlined the importance of law enforcement authorities receiving relevant education. The IntegriSport project seeks to raise awareness amongst law enforcement and judicial authorities in Europe on the dangers of sports competition manipulations. GLMS is glad to be part and actively contribute to the activities of such an important initiative.
After running through a need analysis, Ludovico explained the objectives of the project and the structure of the educational module that will be disseminated in the 7 awareness-raising seminars. The first awareness raising seminar was held in Cyprus on 18-20 September 2019, to which GLMS was happy to contribute.
The next awareness raising session will be held in Budapest in November 2019.
For more information, please visit:
Links