GLMS President discusses the fight against Match Fixing and its best practices at the IntegriSport Erasmus + Conference in Lisbon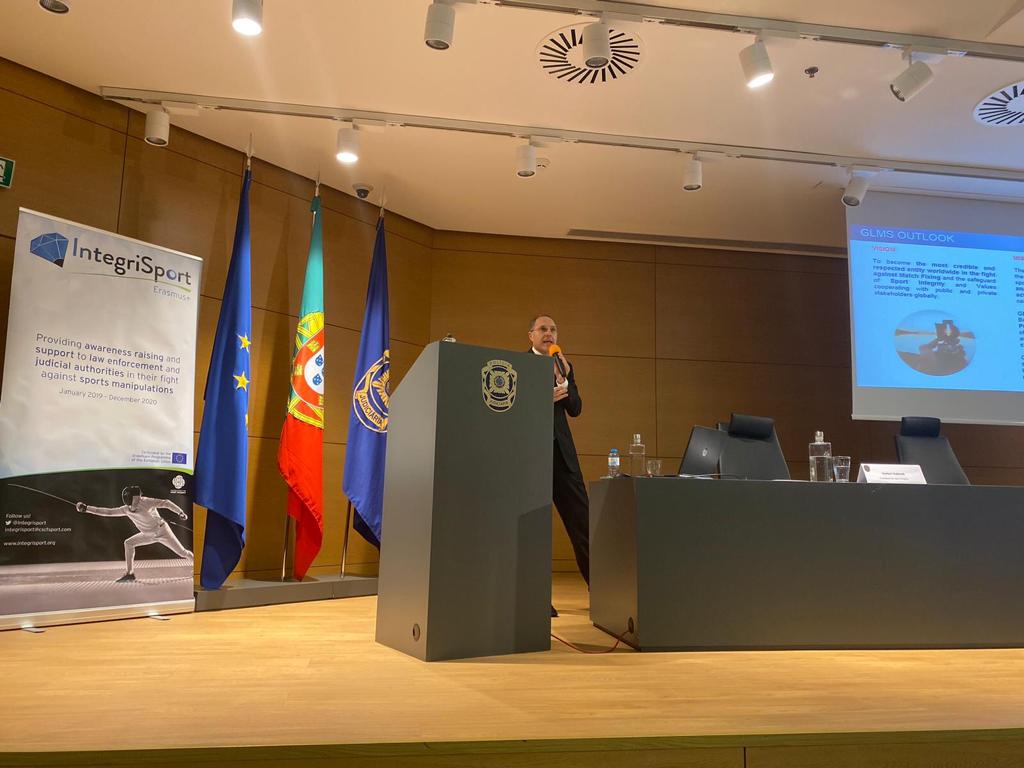 GLMS President, Ludovico Calvi, attended the IntegriSport Erasmus + Conference on February 18th 2020 in Lisbon, Portugal. GLMS is a key partner of the project and Ludovico presented in Portuguese the GLMS mission and the role of the Lotteries within the Sports betting landscape and how sharing best practices can effectively contribute to mitigate the risks related to the manipulation of sport competitions.
Ludovico joined a series of a high-level speakers who shared their know how and expertise with the objective to disseminate best practices and he highlighted the value of GLMS intelligence and Reports for Law Enforcement agencies, Regulators and Sport Federations worldwide.
Ludovico highlighted the key stats and figures of the 2019 GLMS Monitoring and Intelligence Report commenting the 787 alerts sent last year to members and so composed: 570 Europe, 88 Asia, 65 South America, 32 North America, 18 Africa, 2 Oceania and 12 transcontinental.