GLMS takes part in the Mid-term Steering Committee Meeting of Integrisport Erasmus+ Project in Budapest.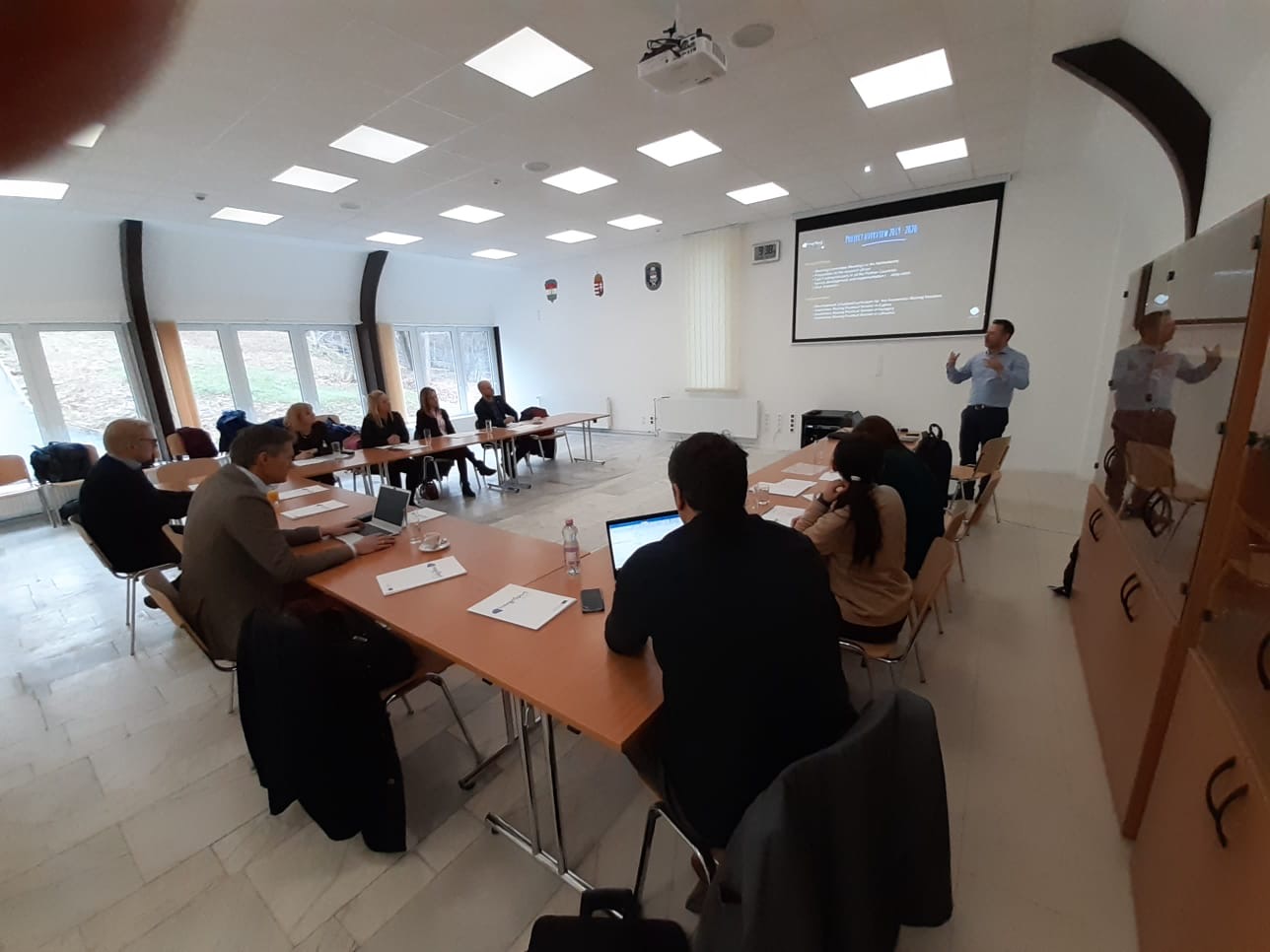 Hosted by Rapid Response and Special Police Force – National Bureau of Investigation, GLMS General Secretary, Giancarlo Sergi, attended the 2nd Steering Committee meeting of the Integrisport Erasmus+ that was held on the 29th of January in Budapest, , discussing a successful first half of the  project and planning the second year. 
During the meeting, Partners analysed results from the Project's opening year: project activities and administrative issues as well as the success and impact of the Awareness Raising Practical Sessions in Cyprus, Hungary and Lithuania. Over 150 law enforcement officers, prosecutors and judges in Cyprus, Hungary and Lithuania had an opportunity to exchange, work on practical situations and prepare for future actions in tackling and preventing match-fixing.
Integrisport Erasmus+ continues to facilitate the delivery of important and necessary knowledge to equip the members of Police, other law enforcement organizations and prosecution services, which can be used in criminal investigations, using recent and current situations such as the recent match fixing events revealed in Lithuania and Cyprus.
Partners were extremely happy that the mission of the project continues to be achieved, through their engagement and relevant experts: "The Integrisport Erasmus+ awareness raising sessions give law enforcement officers and judicial authorities the possibility to better understand and tackle the dangers of sport manipulation to sport and the society".