International Forum For SportS Integrity: GLMS President underlines Lotteries' commitment to responsible and transparent sports betting operations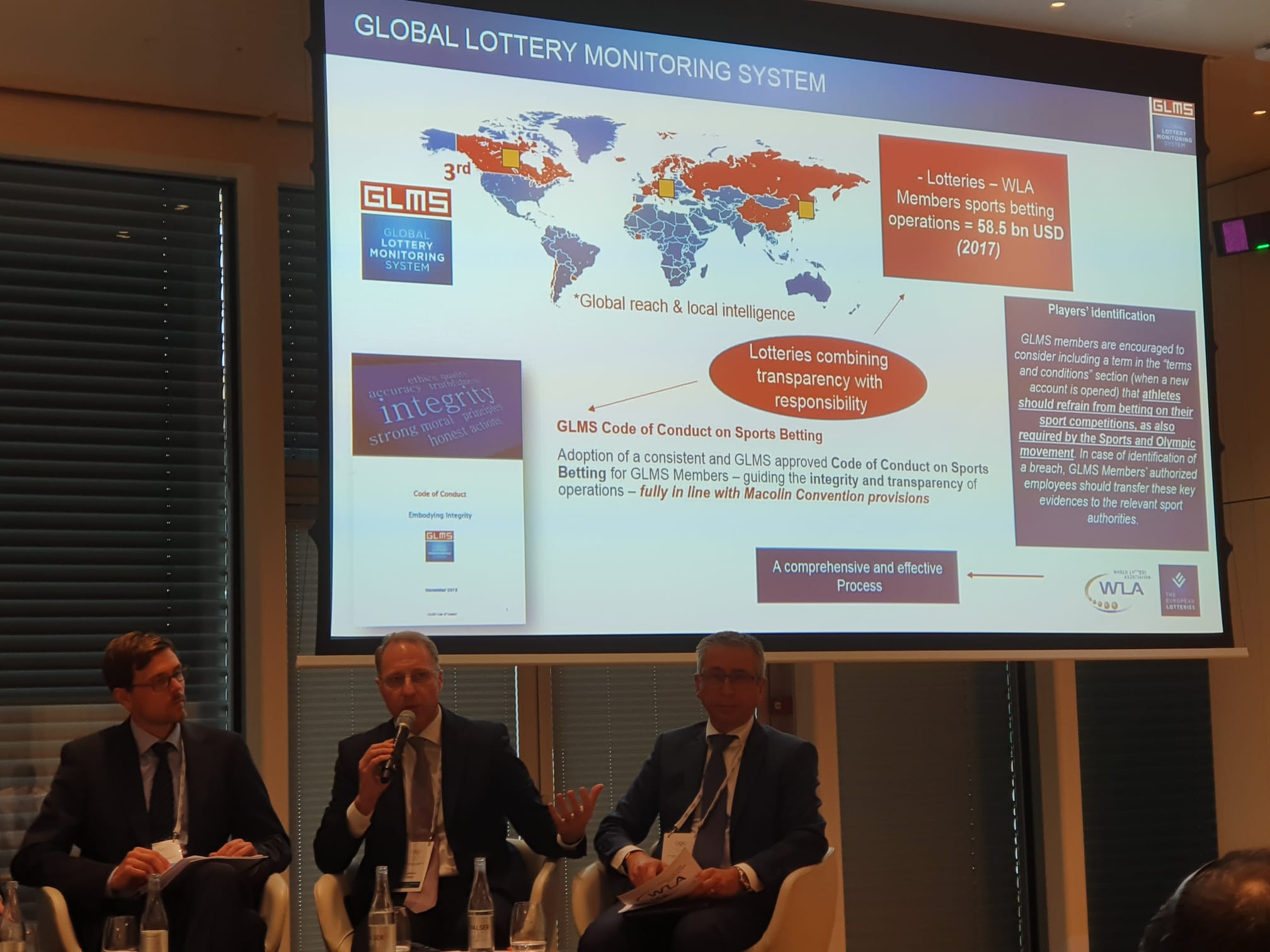 GLMS President, Ludovico Calvi, acted as a speaker at the Third International Forum for Sports Integrity (IFSI) which took place on Monday 28 October 2019 at the newly inaugurated Olympic House in Lausanne; Switzerland. The Forum sought to discuss and define key priorities in strengthening global efforts to prevent competition manipulation. With a focus on the achievements and challenges of the sports movement, the participants discussed how collaboration between law enforcement, government, betting entities and the sports movement could be enhanced.
In a panel moderated by the Chair of the WLA Sports betting Integrity Committee, Jean-Luc Moner-Banet, focusing on the collaboration between betting operators and the sports movement, Ludovico Calvi underlined that Lotteries have always combined transparency with responsibility in sports betting. He took the opportunity to point out the importance of the GLMS Code of Conduct on Sports Betting which is fully in line with the provisions of the Council of Europe Convention on Sport Competition Manipulations and ensures the sustainability of GLMS Members' operations. Ludovico also seconded the sports movement on the fact that players' identification is of high significance and informed that the GLMS Code of Conduct is already addressing this strategic topic.
After the event, GLMS President stated "I would like to congratulate the IOC Ethics & Compliance Office for this significant initiative. It is a duty of all stakeholders present today to support the effective  efforts of the Olympic movement towards the safeguarding of the moral integrity of sportspersons. Lotteries – as the primary and traditional supporters of the Olympic movement – and GLMS shall keep on making their best efforts to ensure that sport remains an inspirational activity. We look forward to our continuous cooperation with the Olympic and sports movement".
Links