Norsk Tipping grassroots funding nears NOK 700m in 2019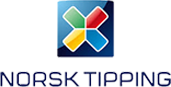 Source: www.igamingbusiness.com
A total of NOK698.2m was handed out via the operator's Grasrotandelen project – an increase of 7.6% on NOK649m in 2019 – with Norsk Tipping players able to select which initiatives received funding. 
According to Norsk Tipping, more than 35,000 grassroots initiatives secured funding from the operator and its customers.
Hordaland was the region that benefited the most from the scheme, with projects in the area receiving NOK76.4m. Initiatives in Akershus secured NOK65.1m in funding, while Trøndelag-based projects received NOK60.1m.
Anne Helseth, who oversees the Grasrotandelen project for Norsk Tipping, said: "Grassroots funding is important for Norwegian voluntary work. Teams and associations receive a welcome addition to their daily operations."
In November of last year, Norsk Tipping also revealed that it distributed a total of NOK4.8bn in gambling proceeds in 2018 to charitable causes.
Of 2018's sum, 6.4% – around NOK307m – went to health and gambling addiction rehabilitation services, with the remaining NOK4.5bn was distributed to other causes.
Sport received the largest portion of this fund, at 64%, while cultural initiatives received 18% and humanitarian organisations received the same amount.