One year after the PASPA repeal, GLMS President highlights opportunities at the ICE VOX North America Conference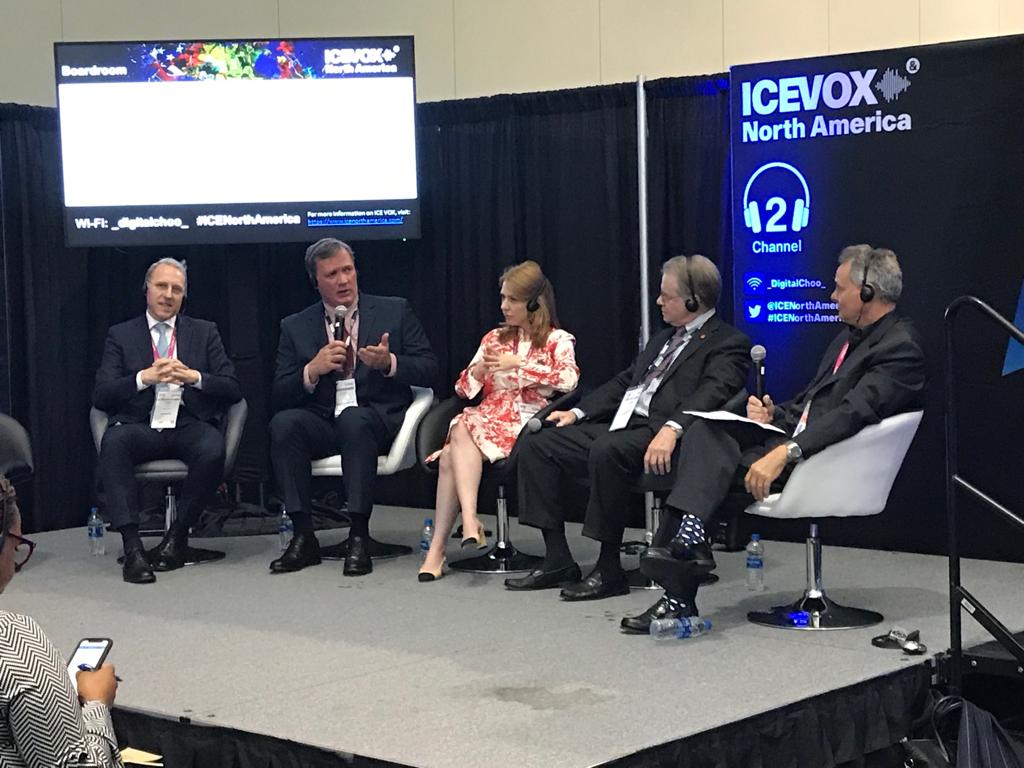 GLMS President, Ludovico Calvi, attended this week the ICE VOX North America Conference (Boston, 13-15 May 2019).  With the objective of delivering the latest innovations in the sector, the Conference brought together thousands of attendees and crucial content to help capitalize on new opportunities in the region.
Ludovico participated on May 14 as a speaker in the session "The lotteries' time to lobby". One year after the PASPA repeal, Ludovico once again stressed the importance of a sustainable sports betting market environment in each US state, pointing out that US Lotteries are very well positioned to play a key role in the US Sports Betting legalization process. He added that US Lottery operators, which will offer Sport betting products, will generate value on more traditional gaming verticals as it has happened in many other Lotteries worldwide.
Ludovico also underlined that it is imperative to establish guidelines and processes to ensure a high level of integrity in all sports by detecting and preventing sport competition manipulations, pointing out that GLMS could be of significant support in this domain. He urged for cooperation among all private and public stakeholders in defining the commercial, operational and fiscal conditions for a sustainable and healthy market. He took the opportunity to stress the importance of the Council of Europe Convention on the Manipulation of Sport Competitions, which is by far the most complete international legal instrument available against all types of manipulations of sports competitions.