GLMS participates in 2nd Macolin Convention statutory Committee meeting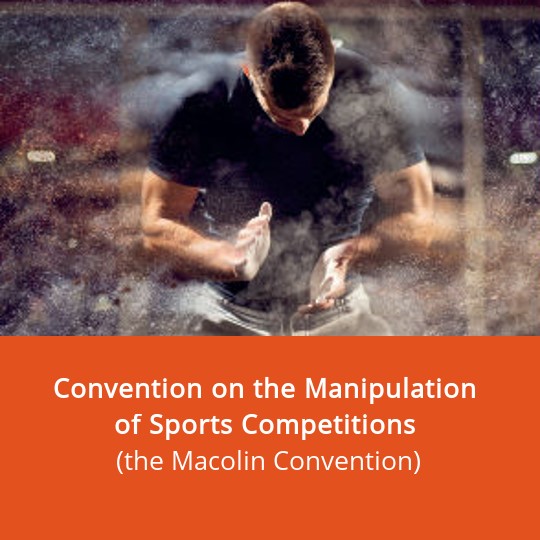 On 23-24 June, the Council of Europe concluded the second statutory meeting of  the Macolin Convention's Follow-Up Committee, online, including the Parties to the Convention and the Observers.
GLMS, represented by its delegate Cassandra Fernandes, Legal and Projects Manager, as well as Ludovico Calvi, GLMS President, delivered an update on GLMS activities, and reiterated the importance of the lotteries within the national context and platforms in tackling sports manipulations. 
Decisions – New bureau, GoC Advisory group, new Observers, Priorities
The Committee oversees the implementation of the Convention on the manipulation of sports competitions. A number of important decisions were taken at the meeting (see here). The Committee notably elected its Bureau for its 2 year mandate, which sees Greek Secretary of State, Mr. George Mavrotas as Chair, together with Advisor to the Secretary of State for Youth and Sport, Pedro Carvalho as Vice-Chair and representatives from Switzerland, Romania and Moldova completing the bureau. 
The Committee also adopted the terms of reference of an Advisory Group related to the Group of Copenhagen, and examined ways of improving the Committee's work and the Convention's implementation.
It identified priorities for the incoming period, including a draft list of sport organisations and the basis for a discussion on Malta's recent commitment to sign the Convention.
The delegates from the seven states parties (Greece, Italy, Norway, Portugal, the Republic of Moldova, Switzerland and Ukraine) as well Observers (IOC, Interpol and GLMS) participated. In addition, two new observers were validated by the Committee, namely UEFA and FIFA, who will be participating at the next meeting in Autumn 2021. 
The Bureau is currently composed as follows:
Chair: Georges Mavrotas, Greece
Vice-Chair: Pedro Carvalho, Portugal
Elected members:
Natalia Chiriac, Republic of Moldova
Nataliia Radchuk, Ukraine
Wilhelm Rauch, Switzerland
GLMS also takes the opportunity to welcome Ms. Sophie Kwasny, as the new Secretary responsible for the Convention at the CoE. Sophie is a lawyer and was previously responsible for the CoE Data Protection Convention 108+. GLMS wishes her all the best in this exciting new endeavour! 
Links