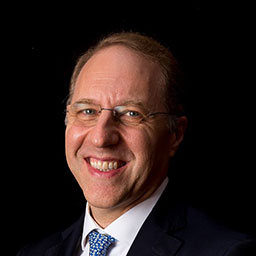 Ludovico Calvi is an experienced international Senior Vice President with excellent execution and analytical skills, a thorough professional profile, significant betting industry exposure – 26 years – and a very solid track record of results in different complex business scenarios. Since September 2017 Ludovico has funded his own Strategic Betting Consultancy Practice providing strategic, regulatory and operational consultancy services to private and public stakeholders including private licensed operators, governments, ministries of finance, regulators, sport federations and law enforcement agencies. Since June 2015 he is a Member of the Global Lottery Monitoring System Executive Committee and since June 2017 elected President with vast majority. GLMS is the state lotteries' mutualized monitoring system on sports betting aiming at detecting and analyzing suspicious betting activities that could question the integrity of a sport competition. Ludovico contributed to extend GLMS membership base to 30 members in 4 continents and 29 countries making GLMS a true global organization with operational hubs in Copenhagen and Hong Kong.
Since May 2015 he is also a Member of the American Gaming Association Sport Betting Task Force. The American Gaming Association (AGA) is the premier US national trade group and its members include commercial and tribal casino operators, suppliers and other entities affiliated with the gaming industry. The remarkable efforts by the Association Sports Betting Task Force has led to the recent US Supreme Court ruling declaring the Professional and Amateur Sports Protection Act unconstitutional, a decision that paves the way for legalized sports betting in the U.S. In December 2006 until May 2016 Head of Betting and since 2009 on the Board of Directors of Lottomatica Betting Ltd (an IGT Plc Italian subsidiary), an Italian leading licensed gaming operator across multiple segments and products, acting as CEO from 2009 to 2016 and as Board Director from 2016 until today. Ludovico, in this position, created a brand new and profitable division within the group, held total responsibility for profit achieved on all betting products, delivered the fastest start up in the history of European sports betting operations in relation to network and turnover magnitude.
From May 2013 Ludovico held the position of Vice President, Product Marketing Betting heading GTECH Plc Betting Division
across all regions while maintaining his role as Head of the Italian Betting Business serving all segments of the betting industry: as an operator in the retail and digital space in Italy, as a technology partner delivering B2B and B2B2C solutions. From April 2015 until August 2017, Ludovico held the position of Senior Vice President Global Product Marketing Betting at International Game Technology (IGT), following its acquisition by GTECH Plc and becoming the Global Leader in B2B Gaming (products, software and services). In these positions, Ludovico executed the first integrated betting group business and product strategic planning cycle, designed and promoted IGT Betting products, roadmaps and services with customized turnkey solutions worldwide: Betfred, Paddy Power, Sporting Bet, Stan James, Boyles Sports (Ireland-UK), Loterie Nationale De Belgique (Belgium), Singapore Pools (Singapore), OPAP (Greece) Lottomatica (Italy), Szerencsejáték Zrt (Hungary), William HILL Spain, Marca (Spain), Pronosticos (Mexico), Polla Chilena (Chile), MGM Resorts (US).
Before joining Lottomatica, GTECH and IGT, Ludovico spent 8 years as a strategy consultant working for Sisal Spa (Italy), guiding successfully the Italian regulator in the definition and implementation of the national legal and regulatory betting framework and creating a betting division within Sisal SpA.
Earlier in his career, Ludovico worked as Operations Manager at William HILL Plc (UK) delivering the startup and growth of the International Betting Division which led to the launch of William HILL spread betting venture – William HILL Index. Ludovico studied Business and Finance at the University of West London, former Thames Valley University, London (UK). Languages: Italian (native), English and German (excellent), Portuguese, French (good working knowledge).